Find a Used Lawn Mower for Sale
Are you looking for a great used lawn mower for sale?  You can find them in several ways, and you have come to the right site to help guide you through the process. Also, if you are looking to sell your used lawn mower, we offer free classifieds listings!
This site was created to give an overview and inform you on how to find the best used lawn mowers for sale.  As always, the first thing to be aware of is what type of lawn mower you are looking for.
There are many different varieties of lawnmowers available in today's market and you need to look at the size of your yard and the number of obstacles in your yard and their locations.  In other words, you need to have a good plan of attack for mowing and trimming your lawn.
First of all, no matter where you find the lawn mower you would like to purchase you should check to see if you can find any reviews for it online.  It is important to make an informed decision when it comes to buying any major piece of equipment, and researching the specific model number of a lawnmower can help you find out if it had any particular problems you need to be worried about.
If your old lawn mower has recently stopped working, then maybe you are just looking to replace it with a similar style mower that you know works well.  The best place to find a used lawn mower for sale is probably Craigslist.  All you have to do is find the location that is closest to you and search for "lawn mower."  This should yield plenty of results if you live in or near a decent sized city or town.
If you want to narrow your search on Craigslist to a specific type of used lawn mower you can type that into the search bar instead.  For example, if you are looking for a riding lawn mower you could type "riding lawn mower" into the search bar of Craigslist so you don't have to search the results that include all the push mowers.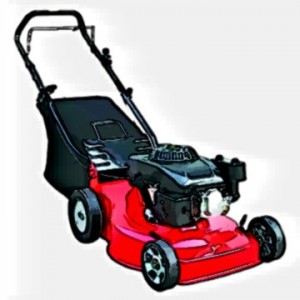 Other places to find used lawn mowers for sale online include eBay and Amazon, although it might be harder to find a used lawn mower on these sites that is close to you so you can avoid shipping costs and have the convenience of obtaining the lawnmower the same day you purchase it.
You can also find used lawn mowers in your local paper's classified ads.  If you find some good mowers in your classifieds try to research the model numbers to ensure that they are good quality and won't give you any problems in the future.
Remember to always inspect the mower before you buy it.  Ask the seller if there have been any recent problems and why they are selling.  Also, have them start it up and prove to you that it can cut grass!  Good luck in your search!  The pages and articles of this website have various articles about different types of lawn mowers and information on buying used lawn mowers to assist you in your search!